Products
Discover the What and Where of any artwork instantly
SecureID Tag
RFID (UHF and NFC) technology uniquely identifies and connects artwork to its data
Digital Dossier
Centralized data, images and documents to protect ownership, title and copyright
Track & Trace
Integrated hardware and software inventory solutions to identify, monitor and track art
Identify what each artwork is with a

SecureID Tag
An immutable and secure proximity chip embedded in an attractive label is attached to the back of an art piece using a conservationist-approved adhesive. Each tag receives a permanent unique identifier that stays with it for its lifetime.
Modern smartphones can instantly detect each piece's unique identity - whether on a gallery wall, in storage, or in a collection.
Easily identify each piece during shipping, in storage, or while on display at art fairs or shows … with any smartphone and without physical contact

Post-sale, allow art pieces to be traced back to your gallery, enhancing your trusted reputation for years after they leave your control
Frequently Asked Questions
Do I install the tag myself?

While self-installation is possible, Authentify recommends an authorized art handler install each tag. We offer installation services as well as detailed certification for professionals.

How is a tag attached?

SecureID Tags are usually attached to the reverse side of a painting on the canvas stretcher using a conservator-approved BEVA adhesive.
What happens if someone removes the tag?

Each tag is designed to fail if removed. A connected Dossier would indicate a missing or damaged tag and alert the owner.

How long does a tag last?

Tags have no power requirements and are designed to last for decades. As technology changes, backwards-compatible readers should always be available.
Preserve the paper trail of each piece with a



Digital Dossier
Data for each piece is now centralized and stored securely in an online digital repository: legal documents, provenance, reference literature, past certificates of authenticity, sales records, loss registry, AIS certification and other relevant material.
Now you have an immutable audit trail that can be easily shared during the purchase process and transferred to a buyer with a click.
Pre-sale, improve buyer confidence by easily sharing condition reports, catalogues raisonné, or previous sale receipts

Give sophisticated buyers ways to confirm each piece's authenticity, without the need for third party evaluation

Stand out from the crowd as the "trusted place to buy art"
Frequently Asked Questions
How is Dossier information created?

Our online platform allows owners and authorized associates to add a wide array of descriptive information, documents, and files to the dossier for each piece. Our qualified curation staff can assist.
What happens to Dossiers when pieces are sold?

When ownership of a piece changes hands, the seller authorizes the transfer of associated data and documentation to the new owner.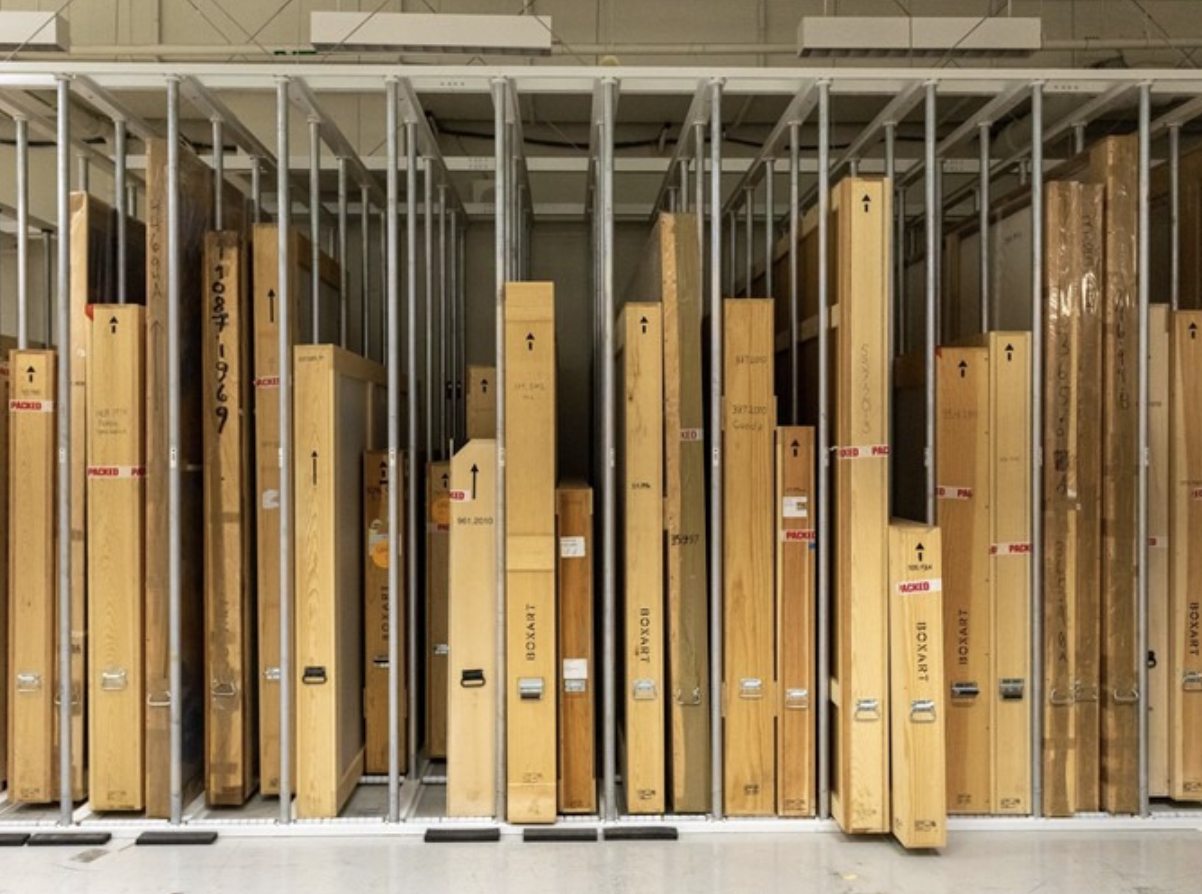 Know where all your art is at any moment with

Track & Trace
Reduce Inventory Challenges with Authentify Inventory RFID Tagging and Monitoring
Each work has unique identity (universal Art RFID standard)
Confirm artwork identity without opening crates, boxes, or other packaging
Provides realtime monitoring for all works in storage (up to 750 ft away)
Event engine provides configurable custom alerts to recipients of your choice
Inventory counts become immediate, no longer taking days or weeks
Frequently Asked Questions
Will my customers know where their art is?

Yes, with our art logistics solutions, you can set up alerts to keep your customers informed about the whereabouts of their art. Through our system, you can establish real-time notifications that provide updates on the location, movement, and status of their artworks. This ensures transparency and allows your customers to have peace of mind, knowing that they are always in the loop regarding the whereabouts of their valuable pieces.
How will this help me find a piece of art?

Our solution incorporates UHF RFID radar pinging technology, which enables you to locate a piece of art with ease. As you approach the artwork, the UHF RFID radar pinging feature activates and provides proximity-based signals. This helps you narrow down the search and guides you closer to the specific artwork you are looking for. It's a powerful tool that enhances the efficiency and accuracy of art retrieval, saving you valuable time and effort in finding the desired piece.
Now available as a bundle to select art professionals
We've bundled our next-generation secure tagging and mobile experience solution into an exclusive package for select art professionals. As part of Authentify Select you'll receive
preferred pricing on future purchases
co-promotional opportunities
complimentary products and services
Request your Authentify Select invitation today - there's never any obligation.